An oboe (also called the English horn) is a challenging instrument to play and one of the most expensive band instruments to have and they can get pricey for beginners.
From the first day that you have it, you should get a good oboe case that can cover it well while transporting or traveling.
The instrument should be well stored and protected at all times in a type of case or gig bag specially designed for it.
We review here what kind of characteristics you should check when looking to purchase an oboe case or gig bag, whether you are a beginner, intermediate, or more advanced player.
The Must-Have Characteristics of an Oboe Case or Gig Bag
The following are the common features to look for on the best oboe cases for you:
1. Protection from Damages
This is the first and foremost feature of an oboe case.
Any oboe case used to store your valuable instrument should be able to resist any kind of physical damage that occurs during travel, transportation, or when resting in any environment.
A thick layer of padding around the instrument will protect from different sorts of impacts. Always go for a high-quality soft material that can serve maximum protection. This layer serves to absorb shocks and vibrations caused by moving objects.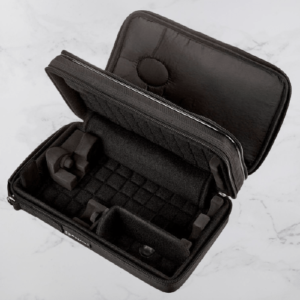 Ideally, they are also designed to stabilize the temperature of your instrument and prevent cracking or tuning problems.
2. Accommodation Space
Go for a case that has enough space to hold your oboe when it is assembled.
Some cases additionally have separate spaces for mouthpieces, reeds, and other accessories which should also be a must-have in most cases whether you are a novice or more advanced player.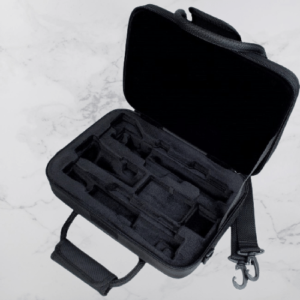 3. Comfort
This means that the storage case should have a padded handle and shoulder strap so that you can carry it easily and comfortably.
The shoulder strap should be adjustable so that you can adjust it according to your height and make carrying easy.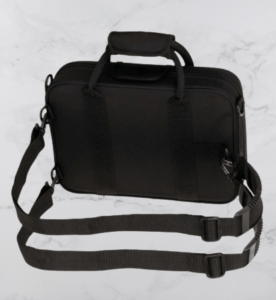 4. Fit
An important aspect to look at is the fit of the instrument in the case, especially in terms of space between the instrument and its surroundings.
It should neither be loose nor too tight so that your oboe does not get damaged in any way while being transported or stored inside the case.
---
Types of Oboe Cases or Gig Bags
There are different types of oboe cases, but generally, you will these three kinds of cases or gig bags:
Rigid Cases – ideal for traveling by plane or for long trips, when your instrument needs to be safely protected from any knocks. Heavier option though.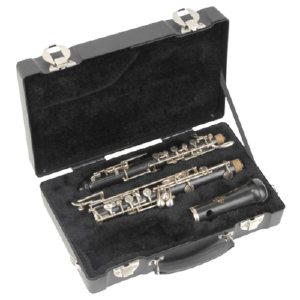 Cases with Cover – Ideally, for long traveling situations offering good protection, the covers normally add more carrying options and storage to your case.
Gig Bag – a solution that combines case covers' utility and protections but is lighter than harder cases. They offer less protection but are more useful and practical for daily routines and short trips.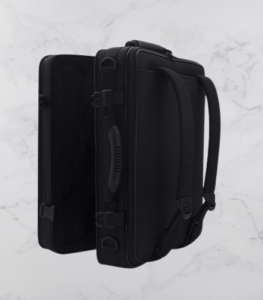 There are many other types of cases, with different degrees of protection, extra storing options, and carrying systems. However, your decision you will come upon:
what kind of protection you will need (harder and durable material or softer ones)
carrying systems (straps or backpack)
weight (lighter or heavier)
All the remaining factors will be complementary to your decision and dependent on your requirements:
which design you are like the most
cover protections for rain
how many pockets will you need
and ultimately, your budget