Renting a clarinet has several advantages when compared to buying a new or used clarinet, especially for beginners but also for more intermediate or more experienced players.
Clarinet rentals might be suitable if you are about to start your learning clarinet journey or maybe, you've been playing clarinet for years, and you need a backup instrument or want to try a specific model.
Good clarinets models are expensive, especially for students. Renting gives you the flexibility to practice whenever you want, and you won't have to worry about damaging the instrument or losing it when you move.
Renting clarinets is a great way to learn how to play, or even improve your skills. And there are different rental programs and options available in the market.
Let's find the various alternatives to rent a clarinet, at what costs, and what are the benefits when opting for rental clarinet options.
---
As many clarinet players know, there are a number of factors that go into deciding whether to buy or rent an instrument.
For some people the decision is easy: they don't have enough money to buy one. In these cases renting may be the best option because it can provide low-cost access to good quality clarinets.
In this article, we will explore how much it costs to rent a clarinet and what type of rent options exist.
How Much Is It to Rent a Clarinet?
Clarinet rental can vary depending on:
the duration of the rental
where you are looking to rent it
the instrument itself
the player level or step up
Despite those factors, normally the monthly cost for renting a clarinet is between $20 to $50.
With any rented instrument, there is always an initial deposit that can range from $25 to $200 depending on whether it's for some months or one year. After paying this deposit, monthly payments may be required ranging from about $5 per month up to $30 per month. Renters should note that with this type of arrangement, they will not own the instrument at the end of their rental period.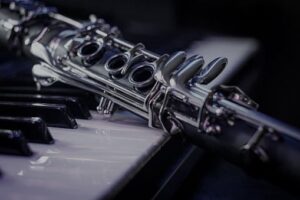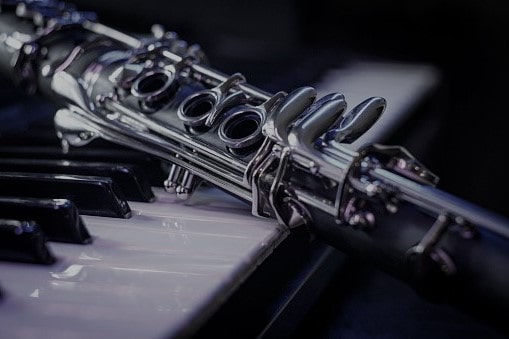 ---
Types of Rental Plans and Programmes
Short-term rentals
Monthly rentals
Seasonal or one-time rentals
Short-term Rental of a Clarinet:
If you are looking for a clarinet for rent on a short-term basis, and are just willing to test it or use it as a substitute while your clarinet is at maintenance or being repaired, renting it for just a couple of weeks can be a good option.
This type of clarinet rental price usually costs about $25 per week with deposits varying from $50 to $200 depending on the duration.
Monthly Rentals:
If you know that you want to play the clarinet for more than one month but still don't want to commit long-term, then monthly rental could be an ideal option for you.
Seasonal or One-time Rental:
If you are looking for a clarinet to play just for one month or season, such as during the Christmas holidays, then renting a clarinet is your best option. This type of rental usually costs $25-$30 per week with deposits varying from $50 to $200 depending on the duration.
Options Included in Rental Agreements
Maintenance & Instrument Replacement Plan
This solution will provide you the resources to keep the clarinet playing its best, along with assisting with a substitute if it's lost or stolen.
Upgrade Provisions
It's not uncommon for a trainee to advance beyond the newbie degree before the very first rental term is up, so aim to rent a clarinet that gives an upgrade course to intermediate and expert clarinets.
Rent-to-Own Clarinet and Buyouts
As an alternative to upgrading, you might have the choice to use a section of your rental fees towards the acquisition of the clarinet if you wish to maintain it.
Easy Return as Well as Exchange Options
Children tend to change their minds, so make sure your chosen rental program lets you return or trade your rental anytime.
Repair and Adjustments
The majority of rental carriers have official solution shop networks and even their internal repair websites, so you can get repair work when you require them.
Repair work – Is the instrument maintenance and damage covered with the rental settlement? Does that extend to other accessories as the mouthpiece or the case?
Service – Where will you be able to do the maintenance and repair of the instrument? At your local music shop? Is there a pickup service and also distribution arranged with your school, college or music school?
Brand/Manufacturer – Quality instruments are made of far better materials, play more harmonic sounds, and also can stand up to the wear and tear of a young performer finding out how to make their initial tones.
Building material – Most student clarinets are made of an ABS resin body and also nickel keys. Intermediate clarinet bodies will certainly be made of grenadilla (African blackwood). The keys are usually made from a "nickel/silver" alloy and after that layered with nickel or silver.
Accessories – Does the instrument include any type of necessary accessories for its regular use? (Synthetic or cane reeds, Mouthpieces, Case, ..)
Upgrade Option – What will take place if your child evolves out from the student model into a more advanced intermediate instrument? Can he benefit from an upgrade under the rental agreement?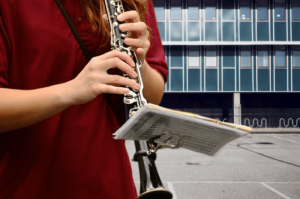 ---
Benefits of Renting a Clarinet: Renting vs. Buying
While owning a clarinet has great long-term advantages, a beginning player would probably benefit from renting an instrument.
Especially for beginners and their parents, the question of should I rent or buy is quite a common one.
The biggest advantage of renting such a school band instrument is allowing players to explore what they enjoy most about playing without committing to owning an expensive piece of equipment.
While the best suggestion a beginner clarinetist can receive is to stick to the program, that's no assurance that the clarinet will be right for everybody.
Renting out allows you to check out an instrument at a minimum of cost, and also keeps open the choice of changing instruments if another thing seems like a much better fit.
You'll likewise value a rented-out clarinet for birthing the wear-and-tear that goes with discovering just how to keep and handle an instrument.
As part of a good rental program, you can anticipate getting a lot of assistance that will help you out in case something fails with the clarinet, or when the time comes to step up from novice to intermediate and even the professional level.
In practice, opting for a clarinet rental can have several advantages: 
– a clarinet allows you to try it before you buy
– a good clarinet is less expensive than buying a bad one
– enting lets you explore different types of clarinets
– enting can help you find the perfect instrument for your playing style
– it is a great way to get started with a clarinet
---
Key Takeaway
Being one of the most popular band instruments to start with, there are several options for owning a clarinet, but they mostly come to two types of solutions: renting versus buying.
If you do not want to commit or are not sure about playing this instrument in the long term then a rental could be an option for you.
The cost of renting a clarinet can vary based on how long it will be rented, whether it is just monthly or seasonal, as well as what options are within the rental contract.
You should also be aware that in certain situations, a short-term rental might cost more than longer options.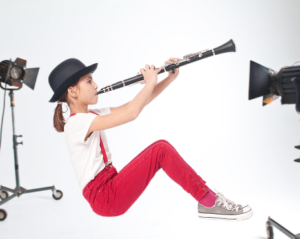 ---
FAQs
What is the Average Cost of a Clarinet Rent?
The average cost of renting ranges between $20 to $50 per month for a good beginner clarinet model.
That price will vary depending on the length of the rental period, what are the protection plan terms, and the type of rental among other factors.
How Does a Clarinet Rental Work?
A typical clarinet rental works by having students sign a lease agreement that includes terms regarding the rental payment, usage, and return policies.
The rental instrument company typically provides a loaner clarinet during the first few weeks while the student gets familiarized with the instrument.
Is It Cheaper to Rent or Buy a Clarinet?
Normally, for shorter periods (weeks to a couple of months), a rental will be significantly cheaper. But for longer terms, buying a used or new clarinet will be less expensive.
However, all of that will depend on the length you are willing to use the clarinet and what type and clarinet model you are looking for.
---
Author: Cooper White
Cooper is a Multi-Instrumentalist, with vast knowledge and experience performing with Sax, Flute, Clarinet, Keyboard, and Blues Harmonica.
With a Bachelor's Degree from the Berklee College of Music in Boston and studies in Classical Performance at the Lionel Hampton School of Music, he has also more than 10 years of performing professionally, whether while road touring in the U.S. or playing on different cruise ships.
He is also an entertainer with his shows, as well as a producer of his music and others. Whenever he is not performing, he teaches individual online classes. He mostly plays Jazz, Classical and Popular music.