Purchasing or renting a musical instrument is a big financial decision, one that can cost you thousands.
But the powerful appeal of music – either for music's sake, to educate the next generation, to earn college scholarships, or to start your band – turns the choice into a soulful need. 
The original purchase and maintenance costs can prove to be too much for most, especially if a significant portion of the expenses are due upfront.
Luckily, there are grants for musical instruments specifically created to allow budding and established musicians to finance their musical instrument without draining their bank account.
Different programs cater to different needs: grants for marching band members, music educators, aspiring musicians.
Instrument grants can typically be used to finance all parts of the music learning and making journey: instruments and related equipment, sound mixing technology or software, private teachers. And, unlike a loan, grants do not require repayment.
Start your application process as soon as possible, as writing grant proposals can be quite a difficult and time-consuming task.
Knowing where to look for instrument grants is the first step in a long, but rewarding journey – congratulations on making it to the beginning! 
---
Musical Instrument Grants for Students (K-12 Students)
If you're interested in joining the music program at your school, you may be required to pay to rent one of their instruments or purchase one for yourself, especially at small or underfunded public schools.
Unfortunately, in most cases, music and art programs are the first to be slashed when budget cuts roll into town, pushing the responsibility of funding onto parents, students, and other community arts advocates. 
Given the financial challenges that countless music programs face across the country, many grant foundations have been established over the last few decades. These can be government programs (from the local to the federal level), private funds (from individuals to nonprofit organizations to Barry Manilow), or institutions (colleges and universities). 
Searching only for applicable grants for your needs will streamline the process.
Be sure to filter by availability to K-12 students, income qualifications, and by your specific instrument and other related needs. That being said, there is less of a need to filter by the amount of funding grants award.
You shouldn't use the award money in considering whether to apply at all; smaller grants may have less competition, and you will often be more likely to qualify. You can string together the funding you need with multiple grants. That way, you can evaluate your needs as they develop along the way.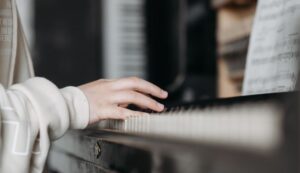 ---
Band Instruments Grants for Adults (College and Non-College Students)
For established musicians and beginners alike, there are options for instrument grants beyond high school.
College students already enrolled in their school's music program should look into grant programs both through their school and outside organizations. Look for grant programs aimed only at college students to narrow the competition. 
Even if you already applied for and/or received other financial aid packages, you may be eligible for grants that specifically benefit musicians. Visit your music professors during their office hours and talk to your school's financial aid office – they will be happy to help you.
Adults not currently attending college can also find musical instrument grants through a thorough web search. For starters, many of the programs that offer grants to students are open to adults as well, and others serve a wide array of semi-experienced artists. You could also look into national organizations that serve a wide range of musicians.
These larger programs receive more support from various private and public sponsors, which leads to more grants for which adults are eligible. Look through the program's awards and choose a few that best fit your situation. 
---
Music Education Grants – Guidance for Educators and School Districts
Grants for music educators and school districts comprise the largest share of funding for instruments. However, given the great financial need that music programs in countless schools suffer, the applicant pool for many music education grants is quite large. 
Go into your research process knowing exactly what you need.
If your school has historic (pre-budget cut) records of music program funding, consult them to determine your baseline needs. If that information is not available, or if it is not recent or detailed enough, look to well-funded districts. They can provide you with a clearer picture of what your school needs, and what areas need the most support. 
Plan Two to Three Types of Grants Proposals
You should create two or three grant proposal templates with increasing levels of support.
The first would include your widest range of needs, perhaps not an overhaul of the entire district's instrument collection, but something that covers all of your most pressing needs.
The other/s should narrow your scope to only the critical concerns, at a smaller scale (i.e., a grant that covers the refurbishment of half of the school's damaged woodwinds versus one that funds the formation of a complete jazz band). The multiple plans will prepare you to write proposals to different programs, adjusting for their award sizes.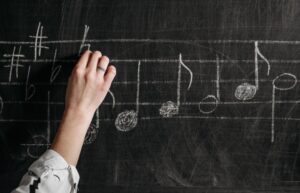 Be Prepared for Shorter Funds than Expected
Consider how you'll do the most with limited funds; how can you use the grant/s to provide quality music education and instruments to all the students who are in need.
You could devise a reduced-cost payment plan for qualifying students to spread out your resources to a wider group or offset some of the cost of hiring another educator. You may be awarded all the funding you could need, but preparing for less support and using it wisely is crucial in truly benefiting your students. 
---
Writing a Grant Proposal – Tips to Follow While Applying
Applying for a grant usually requires a short grant proposal in which you detail why you require and deserve the funding.
The key to the perfect application is balancing professionalism with a personal touch; standing out from the sea of other applicants happens when you put something of yourself into your pages.
Consider This When Writing a Grant Proposal for the Music Sector
How has music changed you?
Led you to form close bonds with others, or shown you things about the world you couldn't have seen on your own?
Try to link the previous two questions to the grant and how it would help you to further enrich your and others' lives.
Be careful not to turn your writing into a cliche; avoid overdramatizing or stretching to connect experiences to your musical career.
Strive to be humble and completely honest. 
Ask for Recommendation Letters
In addition to these few pages, you should also be prepared to gather a letter of recommendation or two.
Select someone who knows of both your dedication as a musician and your character. They should be able to write a page or two that details the mutual respect you share; your selflessness and how you've handled adversity in your life.
---
Alternative Financing and Options for Musical Instruments or Education
While grant opportunities are extensive, competition can be ruthless. Even if you perform specific searches and spend hours on well-written applications, you may not end up with adequate funding, or any at all.
Oftentimes, this is the result of the type of instrument you are after – for example, the harp is a very expensive instrument that usually requires private lessons in addition to free instruction at school or other musical organizations. Further, if you seek a donation of a used instrument, it's less likely to find success given how unique the harp is – most schools or other institutions will not have a worn-out harp laying around, whereas they may have a few clarinets that could be playable if refurbished.
If you have not had luck in finding funding through grants, you should consider alternative financing methods. 
Alternatives for Getting an Instrument
For the instrument itself, you need to spend time looking for deals in various places.
Buying new is not your only option, to begin with – check your city's Craigslist listings, browse Facebook Marketplaces, eBay, or Reverb.com. We've covered those alternatives in the following article, from the perspective of a seller, so there are always many options to buy a quality second-hand instrument.

Another option is to look through the used section of your local music stores. Some stores will allow payment plans over time. Though plans typically include interest, the rates may still work well with your budget. You could also rent, or check out yard sales or thrift stores, which often carry hidden gems at low prices. 
Alternatives for Other Related Costs
For lessons, maintenance, and other costs, you could connect with music students offering consulting services at discounted rates. They will be benefiting from the experience and could use you as a reference or a bullet point on their resume, while you get a valuable service for an affordable price.
You can also join group classes, which are often cheaper and offer the benefit of connecting with other musicians. Check for offerings in the same places you find your used instrument, as well as at music-related establishments like local churches or community centers.
---
Final Takeaway
However you end up financing your musical instrument and everything that goes with it, know that your options are vast.
Between grants and alternative methods, you will find the support you need.
It may take some time and consultation with someone who is experienced in grant writing, but everything you need is out there.
Best of luck!