CLARINET
The clarinet is a member of the woodwind family and is capable of playing both loud and soft, with several different tones.
Made mostly from wood, the clarinet produces a fluid sound when air is blown between a single reed and also the mouthpiece.
It's used in practically every style of music today.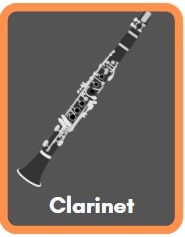 "No birdcall is the musical equal of a clarinet blown with panache"

Edward Hoagland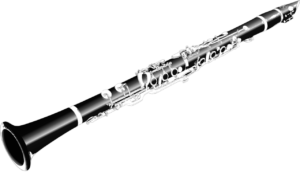 ---
Our Clarinet Expert Contributor
Cooper White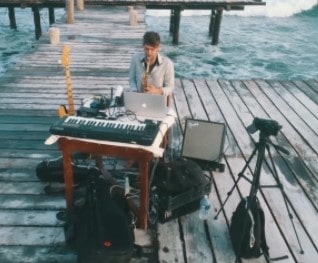 Cooper is a Multi-Instrumentalist, with vast knowledge and more than 10 years of experience performing with Sax, Flute, Clarinet, Keyboard, and Blues Harmonica.
He teaches individual online classes for Clarinet, Saxophone, Flute, Harmonica, and Bass guitar.
He is also an entertainer with his own shows, as well as a producer of his music and of others. He mostly plays Jazz, Classical and Popular music.
Has a Bachelor's Degree from the Berklee College of Music in Boston and studies in Classical Performance at the Lionel Hampton School of Music