You may be wondering what exactly a trumpet rental involves.
It is just as simple as it sounds – you rent an instrument from someone or an institution that owns it and they allow you to use it until your period expires or the return date arrives.
Deciding for renting a trumpet could come in handy in certain situations rather than buying a new or used instrument, as players can use it for short-term periods while learning the basics, or when their own trumpet is going through maintenance.
Here we detail how much you should expect to pay, where you can rent a trumpet, what options exist in terms of programs, as well as its advantages and disadvantages when comparing to buying a new or used instrument. 
After reading this article you should be able to compare costs and determine which could be your best alternative when deciding for a trumpet rental or to buy it instead.
---
Rent a Trumpet Cost – How Much Is It to Rent a Trumpet?
The prices of a trumpet rental could range from $20 per month up to around $70 per month. 
That interval of prices depends on:
The level of the player: student or intermediate
The trumpet model and brand or manufacturer (including what material it is made of)
The accessories it comes with (mouthpieces, case, cleaning kits, and other type of trumpet accessories)
If it's new or used
The maintenance and damage repairs: is this covered in the agreement?
Opting for warranties 
The rental program you choose: rent-to-own? Option for upgrading to another model
---
Rental Programme Options
With the trumpet being one of the most popular band instruments across the United States, and throughout the world, there are a lot of options in terms of rentals out there.
Before renting out, ask if your school has musical instruments offered to obtain throughout the academic year. 
If they do not have that solution, ask for their advice where you can head and check rental programs nearby, whether in a music store, music school, or institution near you. 
Probably, you will end up in a music shop or start an online search for renting programs. These shops or websites are used to such demand every year, and normally they function very closely with local music directors to provide their recommended musical instruments and also classroom materials.
Apart from that, they should be able to offer maintenance & repair protection where you'll get free repairs.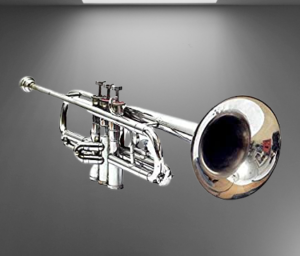 Common Characteristics and Benefits of a Rental Trumpet Programme
One of the biggest advantages is that there's no commitment and in some cases, you would be able to exchange, return, or buy the trumpet any time.
Rental Programs use low initial investment along with satisfaction when it concerns the protection as well as maintenance of your youngster's instrument
Many programs are adaptable and allow your kid to uncover what instrument they really want to play.
A good rental program will allow you the advantages of leasing a quality model without compromising an excellent acquisition price.
Also, some programs offer regional band directors with support as well as specialized materials to optimize your kid's performance and enjoyability while playing and learning.
When you rent your trumpet, you might or might not be in charge of the repairs, depending upon your rental agreement. Some rental firms offer damages waivers and include the repair work in your rental contract.
What to Review in a Rental Agreement?
You should check for the following conditions, whether they are included or not in a rental program:
Maintenance & Replacement Plan
Plans that cover a maintenance and replacement plan will allow your trumpet to continue playing in its best shape, and you also have the alternative to replace it in case of being stolen or damaged. For this, you should opt for those specific warranties or waivers.
Beginner Packs
Many rental suppliers have a package of accessories you can buy along with your rental that will certainly save you time and money obtaining the materials you require to perform your musical instrument well.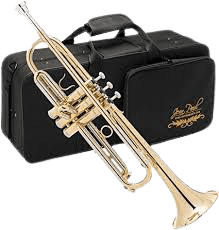 Return & Exchange Options
The major idea of renting is to see if the musical instrument is right for you or your child. Therefore, it is normal that all instruments can be returned or traded at any time.
Upgrade Options
Some music stores or online websites will allow you to place a percentage of your rental equity towards the acquisition of a new, intermediate, or professional instrument. This could be a good solution as if you advance quickly while learning the instrument you might get to another level before the initial rental term has expired, leaving you without many options to continue evolving rather than upgrading to the next level trumpet.
Rent-to-Own Program
A common rental program chosen by beginner and intermediate level players is the rent-to-own solution. This means that your weekly or monthly rental fees are considered for the total cost of that specific model, and once the total amount is achieved, the instrument is yours.
It is somehow a hybrid solution, between renting and buying, and can be a good solution, mostly when you are not 100% sure about your child's commitment to learning and playing it.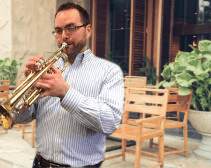 ---
Where Can You Rent a Trumpet?
As with most instruments today, there are plenty of places that allow you to rent trumpets. 
The most common ways to rent an instrument are through your local school, a music store near you, or online specialized websites. Despite that, there are also other ways of renting such as through music schools, associations or friends.
However, they come with different costs and requirements, so make sure you read through the specifics before choosing a rental company or institution. 
Some companies require that you rent for an extended period or have certain credit requirements, while others don't require that. 
The choice will depend on your situation and what's more important to you in that period: being able to play the trumpet now at the expense of possible future issues, or spending a little extra money upfront to use it whenever you want without any limitations?
---
Advantages of Trumpet Rentals
There are many benefits to renting a trumpet, as opposed to buying one. 
In the short-term, renting can be much cheaper and is a great way for beginners or parents of student players to get their child playing an instrument without the need for spending too much money on it right away.
Beginners may not know what kind of trumpet they want just yet, so having this option could help them find out if they really enjoy playing before committing to learning it and adding up the costs with purchasing and maintenance.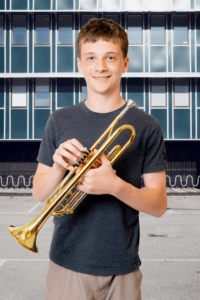 Being one of the most popular instruments of a band, normally you will be able to have different trumpet models that you can rent from a shop or school program.
Among all band instruments and due to their demand and supply, trumpets have one of the lowest rental rates.
Variety of rental programs and solutions, as for example, rent-to-own rentals
Most rental programs will imply maintenance and repair plans, as well as sometimes cover for theft or loss.
Knowing how our children can change their mind and interest in something they are willing to learn and play, renting serves as an easy exit strategy when they decide they are not willing to play it anymore or lose interest
---
Disadvantages of Renting a Trumpet
Despite the several advantages described above, you should also weigh some of the cons of deciding on a rental, namely:
In the long run, rental fees can add up quickly and could get costlier than deciding to purchase a new or used instrument. This is especially true if you opt for more than a year-rental program when comparing to second-hand trumpet costs

Not owning, means you won't be able to resell it and recover some of the investment when buying a new or used instrument
You might end up with a rented model that doesn't fit your needs
Rental models available might not be of the best quality and not being taken care of and maintained correctly (it will depend on where your rent it from)
---
Summing-up
Playing the trumpet is a rewarding experience for beginner players and seasoned musicians alike. The sound that comes from playing such an instrument is unique, yet many people are not able to afford the cost of purchasing one. So every year, it is quite common for parents and beginners to evaluate what cost could a rental program end up. 
Apart from that, they also might ask: should I buy or rent a trumpet? How and where to rent a trumpet? And what are the advantages as opposed to buying one? 
It can be difficult to decide which option is best for them. But we've concluded that for beginners who are just starting and have no intention or financial availability of purchasing their own trumpet, renting goods is a great option! 
We've detailed different rental options and their pros and cons so that you can start or continue playing your favorite tunes with your band, friends, or family.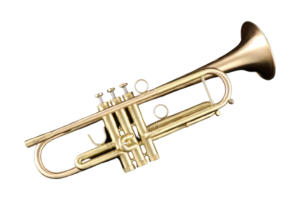 ---
Frequently Asked Questions
How Much Is It to Rent a Trumpet?
You can expect prices between $20 per month up to around $70
Biggest Advantages of Opting for a Trumpet Rental?
In the short term, renting can be much cheaper and serves as a testing period before committing to play the instrument. Also, you will be able to choose various models and be secured by maintenance and repairs under your rental agreement.
Major Disadvantages of Renting a Trumpet
It can get more expensive than buying a used or new trumpet in the long term, and you won't have the option to sell it after.