Oboes are one of the most expensive band instruments and due to that, a frequent question asked every school year by students and parents, is what is the cost of an oboe?
The prices of oboes can range from:
beginner or student level oboes: from $1,000 to $3,000
intermediate level oboes: from $2,000 to $3,500
professional models: from $7,000 to $12,000
Those lower and higher oboe price ranges are related to if the instrument is used or new respectively.
Except for the professional models, the price range above is related to new ones. You can find some used professional oboe models between $3,000 and $6,000.
This article is exactly for those who are either looking to buy a new or used oboe or for parents of a beginner or intermediate oboist in search of more information about new or used oboes.
Tips to Consider Before Buying an Oboe
When buying an oboe what should you consider?
As we've described above, price ranges will vary depending on the level and if you are looking for a new or used instrument. They can range from $1,000 to $3,500 for beginner and intermediate level oboes
Analyze how committed you are to playing the instrument before buying a new or used instrument. You should consider rental programs when you are still in the beginning and finding how much effort you are willing to put into learning and playing it.
Search online, in your school, and on local music shops for rental packages that will allow you to rent an oboe at affordable prices.
Student models are cheaper but normally depreciate quickly when comparing to intermediate-level models. This is because they are considered transitional in the learning process and might only be used for around 2 to 3 years. That's another reason for opting for a rental option of student oboes, saving money for buying an intermediate level after.
Do some research about the different brands and find out what can be the for your needs and level.
Oboes are offered in all shapes and sizes so know what would be best for you before purchasing.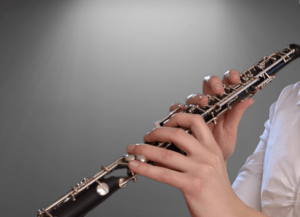 ---
When to Decide for a New Oboe?
Newer oboes are generally more suited to intermediate to professional level players that can afford to buy such expensive instruments, or other level players that are already committed to playing the instrument and are expecting to stay with it for several years.
The selection of a new oboe, especially on intermediate to professional levels, should be done by someone who is experience playing the instrument, either an oboe teacher or a professional oboist. Such persons will be able to assist less experienced players by detecting some characteristics and features that could suit you better.
Opting for a new instrument could come in handy for example if you have an instrument that is regularly needing to be repaired. In such cases, you might consider upgrading to a newer model.
You can ask about trade-in options or see if your school will give credit for an old oboe when you purchase a new one.
You might also try checking with your local music store because they may offer their trade-in options on used instruments and even sometimes have discounts on new instruments like oboes.
---
Opting for Used Oboes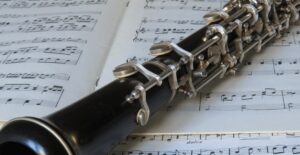 A second-hand oboe is a great option especially if you are a beginner or intermediate-level player.
Being on the highest range in terms of costs of almost all band instruments, choosing a used oboe as your next instrument might be the correct choice.
One of the advantages of opting for a used oboe is that you can find professional-level instruments that remain with great quality and could suit intermediate or beginner players, at significantly lower prices.
Someone serious about playing the oboe, whether in high school, college or band, could opt for this solution and experience a professional model for more affordable amounts.
Depending on their brand, condition, age and if they come with an oboe case or gig bag, they will cost at most $6,000 and $3,000 minimum.
---
Where to Buy New or Used Oboes?
Apart from the most known places to buy new or used band instruments, like Reverb.com or Woodwind & Brasswind, or other online marketplaces that we've already analyzed, there are others more specialized in oboes:
---
Why Are Oboes So Expensive?
The materials used: especially the intermediate to professional models are made of exotic and scarce supply woods (grenadilla, rosewood, and cocobolo) and other materials.
The skill in craftsmanship and the careful making of the bore and holes. Also, they need to be finished by hand
Not a mass production band instrument like saxophones, flutes, clarinets, and others.
They also need to be maintained and checked regularly for damages
The reeds are exclusive to the instrument and are handmade
Another factor is the scarcity of well-trained oboe players in schools across the country.
There are many more clarinet or flute players available than there are good oboists, so prices stay high due to a lack of supply and demand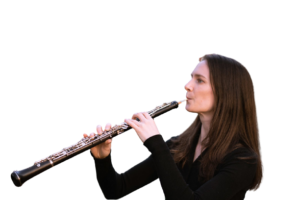 ---
Frequently Asked Questions About Oboe Pricing
What's the Most Expensive Oboe?
The most expensive oboes can cost around $12,000, being on the higher range of professional models.
Prices of Oboes for Different Player Levels:
Prices of oboes vary depending on the player level: for beginners, oboes cost between $1,000 and $3,000, an intermediate level is priced at around $2,000 to $3,500, and a professional model can cost you proximately $7,000 to $12,000.