I remember getting my first neck strap, putting it on, and being a little confused as to why this was such an integral part of saxophone playing, especially when still using a beginner sax.
Tons of companies make neck-straps, some with padding, some without, some with a nice string design, or some with a regular strap. Some of them have a hook, and some have a clip-on function that secures your sax.
It can be difficult to find which one works for you, especially if you're not able to try them out before buying. Even then, trying out a neck strap for a day is nothing like using it as your main neck strap for an extended period of time.
Preface: Whatever neck strap you use, always make sure you have a good, correct posture. The most expensive and weight-reducing neck strap in the world cannot fix bad posture. Playing with good posture puts less work on the neck strap, your body, and lets airflow through your lungs more easily while playing.
So, how important is your type of neck strap?
Should my Neck Strap Have Padding?
The simple answer to this is yes, a neck strap without padding will prove to be uncomfortable for most sax players.
Investing in a padded and more comfortable neck strap is very much worth it.
---
Can I Play Saxophone Without a Neck Strap?
No, playing without a neck strap is unsafe to you and your saxophone.
Our hands are not strong enough to hold up the saxophone AND play the keys correctly. Always play with a neck strap.
Hook or Clip?
Some neck straps have a hook, and some have a clip. Both will work, but I personally feel more secure with a clip neck strap.
---
Should I Buy an Expensive Neck Strap?
Buying an expensive neck strap is like buying an expensive version of anything.
There will always be a functional, perfectly working product that will serve you just fine.
That being said, some companies like Roberto's Winds, Boston Sax Shop, or Ishimori make hand-crafted neck-straps that could be bought for aesthetic purposes. They too are functional and will work perfectly as a neck strap.
What Alternatives Are There?
Neotech Soft Harness
The Neotech Soft Harness Swivel Hook Saxophone Strap is a great alternative, as this product wraps around the upper back instead of just the neck. This provides better support and is advertised to reduce the weight of the sax by 50%.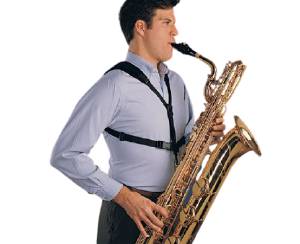 JAZZLAB saXholder Pro
Another great alternative is the JAZZLAB saXholder Pro Saxophone harness, which wraps around the shoulders and presses against the abdomen. We've identified it as one of the most useful gifts to buy for saxophone players.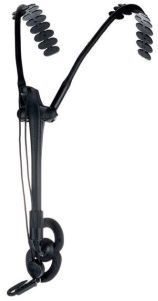 ---
What's the Best Budget Neck Strap?
The best budget neck-strap would be the Neotech Soft Sax Strap, starting at about $16. This is padded and will serve any saxophone player for a lifetime.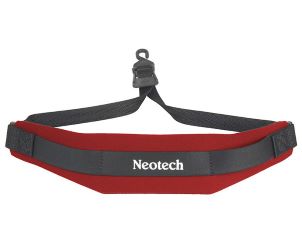 Garrett Munz is a rising saxophone player in the Chicagoland Area, currently studying at DePaul University. Follow him at @garrettmunz on Instagram or Facebook.