Finding a suitable French Horn may be difficult at first glance, but with a few points in consideration, even a beginner player or parent that doesn't know much about the instrument can find a suitable French horn.
We've gathered some things to think about before buying a French horn and provide you with a selection of top French horn brands.
Different French Horns Types
Many different types of French horns have been developed over time. In the beginning, there were only French horns without valves, until valves started to be integrated in the 19th century. First with the tuning in F.
Then, due to more challenging music pieces, it soon began appearing a B flat side to the F side. These French horns are what we call double horns, allowing the French horn player more variance and versatility while playing.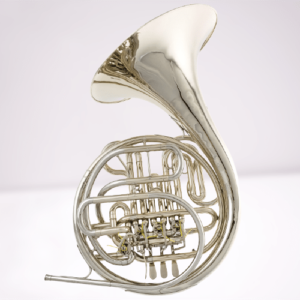 Nowadays the range goes from single F horn or single B-flat horn to double horns and triple horns. The latter ones are mostly used by professional and advanced players.  
---
How Much Should I Expect to Pay for a French Horn?
Generally, when you are looking for band instruments, we all know that you get what you pay in terms of quality.
It doesn't come with a surprise, the higher you pay, the better instrument you will have. But when it comes to the French horn brand that isn't entirely true.
There might be some financial limits, but there are certainly some characteristics and qualities you should not neglect. 
In the case of cheaper brands, you might expect that the French Horns are mostly produced in China and often do not meet the quality standards. It may be that valves hang or solder joints open quickly, for example. 
We would recommend looking for single F-horns or single B-flat horns starting around $2,000 and double horns starting around $3,500.

Apart from that you still need to consider the cost of other essential french horn accessories, like cases.
---
Top 5 Brands of French Horns for Beginner Players
Especially when you start playing the French horn, there is no need to look for the most expensive brands. 
With these 5 top horn brands you cannot go wrong:  
Yamaha: the all-rounder, not only in the production of French horns but also for other musical instruments. The brand based in Japan has a large selection of French horns and you can get something adjusted for your level in every price segment.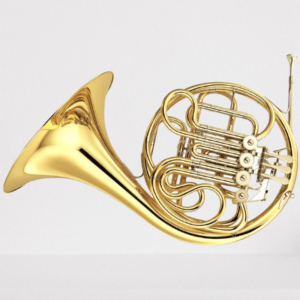 Holton: a French Horn brand that was founded in Chicago in the 19th Century. Especially when it comes to double horns, the top French horn brand from the USA is definitely worth considering.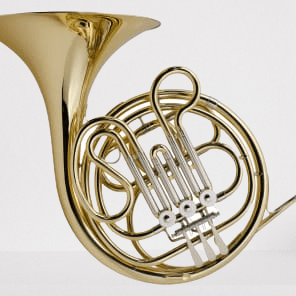 Hans Hoyer: characterized by having several types of Fench horns. Here you can get all types of single B flat horns to double horns, even French horns especially for children, are in the range of this top quality brand from Germany.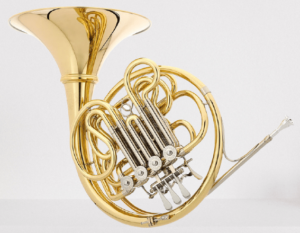 Paxman: the great variety of this brand stands out not only in the different models but also in the different prices. This UK brand is an absolute all-rounder among the top French horn brands.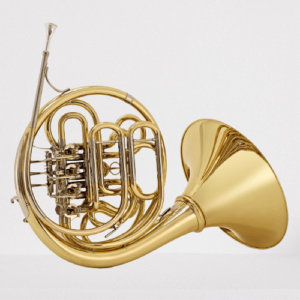 Gebr: this german brand founded in 1782 offers quality handmade horns. Alexander definitely impresses with their quality, which also makes the price slightly higher.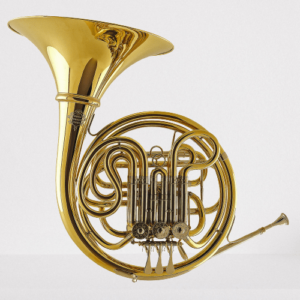 ---
This is only a small part of a great variety of existent brands in the market but identifies which brands can offer you proven quality and several types of horns.
French horns are among one of the most expensive band instruments, especially for beginners. There are cheaper instruments for a student or beginner level player, but in the case of horns, you shouldn't go for the cheapest brands in the market, as they most certainly mean low-quality.
Remember, whatever brand you choose to buy your instrument from, it should feel comfortable and enjoyable to be played.