If we consider only the typical band instruments, then the most expensive ones are the Oboe, the French Horn, the Bassoon, and the Saxophone. However, such classification is dependent on several factors.
Is it a brand-new or used instrument?
What's your skill level?
From which brand?
What material is it made from?
How rare is it?
Are you willing to customize it?
How much does it cost to maintain?
Will you need extra lessons to learn it?
Every band instrument can be priced in a wide range, making it also difficult to identify exactly what type of instruments are the most expensive ones. That is similar to the question of what is the cheapest band instrument, and there is no direct answer to what is the most expensive instrument in a band.
However, there are definitely some instruments that are more expensive in a typical school or concert band than others. And that's exactly the case for the bassoon, oboe, french horn, and sax.
| Instrument | Beginner-level | Intermediate | Professional |
| --- | --- | --- | --- |
| Bassoon | < $5,000 | > $5,000 | >$10,000 – $35,000 |
| Oboe | $1,200 – $1,500 | $4,000 – $8,000 | > $8,000 |
| French Horn | $1,200 to $3,500 | $3,500 to $4,500 | > $4,500 |
| Saxophone | $800 – $2,700 | $2,000 – $3,000 | > $3,000 |
Prices are usually paid for each of the four most expensive instruments in a band (depending on the level)
If the question was about musical instruments in general, the answer would be different, as other types of instruments are even more expensive than those composing a typical band. And those can be priced in with a historical factor that makes some of them really expensive – some violins, pianos, and electric guitars have already reached millions of dollars in auctions!
---
The Four Most Expensive Band Instruments
Being the most expensive band instruments, the oboe, the french horn, the saxophone, and the bassoon are also among the ones which don't have that many students and beginners starting to learn and play them each year.
Whether because of the price or the difficulty to start learning, ultimately, the price factor shouldn't be a limitation for beginners or students. And that's because there are different options to overcome it, for example, schools or music shops offering affordable rental prices and options.
---
Oboe
The oboe can be one of the most expensive instruments present in a school or concert band and be rather difficult to learn for a beginner.
It isn't always present in every school band. Both, the instruments and their accessories – for example, the reeds and the cases or gig bags – are considered to be costly when compared to other band instruments.
A new entry-level oboe with not so much quality can be normally bought between $1,200 and $1,500. But prices for new oboes can range up from $4,000 to $8,000 or more, considering where you play it and your level.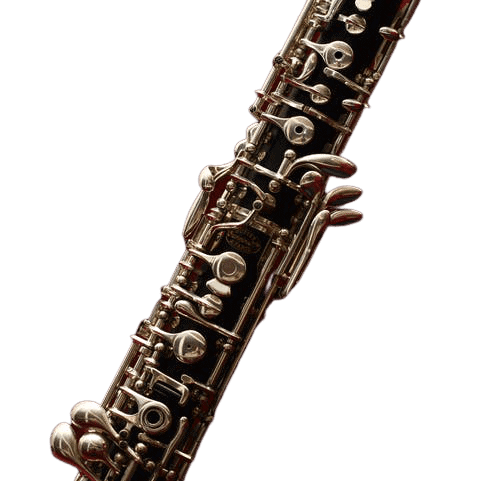 The downside and what makes the instrument costly apart from its initial price is that you could need to change to a new one in a matter of years. Professional oboists might change the instrument even each year.
The entry-level models are designed for students or beginners and are made of wood (grenadilla type) or most commonly plastic (high-density resin). They typically don't include all the auxiliary features or trill keys required by a more advanced oboe player.
But if you are a beginner or a student starts, the most normal is to avoid such initial expenditure by opting for rental models. This is also due to the fact that most beginner oboists will advance to more complex and quality instruments after one year of practicing.
So, if you are starting to learn and play the oboe, you can opt for a plastic or resin model as these are rather less expensive and almost unbreakable. Also, they don't need the constant regular services, needed for more advanced models to keep a wooden oboe in good shape as well as being able to perform in different environments (outdoors for example).
Opting for such models will keep your maintenance costs significantly low. However, don't expect them to perform with a similar sound quality to a wooden oboe.
---
French Horn
The french horn is one of the most difficult instruments to start playing and also one of the high-priced instruments to purchase, whether new or used. Even the option of renting is expensive when compared to other band instruments, ranging between $65 to $120 for an entry-level model.
Beginner horn players usually start with a single horn instrument, which is easier to play and can get the player motivated before advancing to a more advanced double horn.
The cost for a beginner-level french horn might range between $1,200 to $3,500.
Intermediate and professional level models will cost you between $3,500 to $4,500 and more.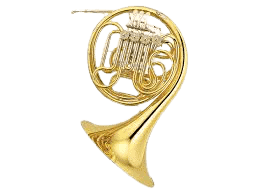 When opting for a french horn, you should opt for reputable brands with high-quality instruments. We've identified those in an article with the 5 best horn brands for beginner players.
Important note: another cost that you should take into for this brass instrument, is private music lessons. It is quite normal that french horn players are required to attend extra music lessons while learning this brass instrument.
---
Bassoon
Bassoons are definitely in the higher range of values for a beginner band instrument.
Due to these higher expenses, when a bassoon is required to perform in a school or concert band, institutions often provide them. Before even opting to purchase a bassoon, fully consider that option or a rental one. If you are thinking of buying it, make sure it is something that you really need to buy.
However, due to the costs of buying new bassoons, and also the higher costs of maintaining them in a good shape, it is true that some schools have unsatisfactory instruments, which if you are serious about learning it, might make sense for you to consider buying either a used or new bassoon.
Decent second-hand bassoons might be in the range of $2,000 to $3,000. You will find cheaper ones, even for about $1,000. However, such instruments will most certainly need a good amount of services.
If you are looking for a brand-new student-level bassoon, its cost might be about $5,000 or less.
More advanced level models can be listed between $5,000 to over $30,000, or more – for example, the most expensive bassoon you can find online these days is the Fox Model 920 Contrabassoon. However, many popular models are discounted by dealers and a bit of shopping around can be worth the effort.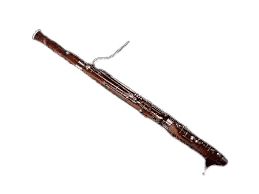 Such higher prices are entirely related to the bassoon being a large instrument (way larger than other woodwinds), needing more material, and also being more complex in terms of how it functions. Being a rarer instrument to be played also influences its cost as its supply can be considered scarce when compared to other more popular band instruments.
Bassoons that are made of plastic could be a good option for younger players considering that such material can resist and tolerate more than a typical school environment.
Important note: if you are beginning to play the bassoon check if your school has an instrument you can start learning and playing with.
---
Saxophone
Despite not being as expensive as a bassoon, an oboe, or a french horn, saxophones are also in the higher range of price when it comes to beginning band instruments.
Even for the alto saxophone, the normal sax that a student or beginner player will start with, the cost of acquiring can be between $800 and $2,700.
More advanced players can find saxophones that range between $2,000 to $3,000 or more, depending on the type of saxophone as well as the level of the player.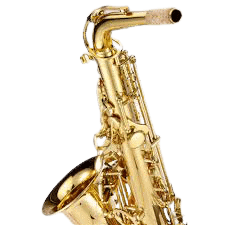 Even if not considering buying it right away, the cost of renting is also higher than the majority of other band instruments, being between $50 and $100 monthly (can be the double cost of other instruments). That price will depend if it's an entry-level model or if it's a new or used sax.
This is somehow one of the reasons that these big instruments are normally owned by an establishment and not by the student himself – at least in the early stages of their career.
Buying a used saxophone is a solution that many beginners to intermediate players rely on. We've done a detailed info guide regarding such type of purchase, which you can access in the link below:
---
Options to Consider Apart from Buying
If you are a student or beginner who needs to buy one of those costly musical instruments in order to keep progressing but don't have enough money to do so, there are fortunately additional solutions apart from buying.
You can opt for example for a rental program of the instrument, buy a second-hand instrument, or look into musical instruments grants or scholarships.
Opting for a Rental Option
The renting option would be preferable for someone just starting in a band. It is a great option when it isn't economically feasible or even necessary to buy a pricey instrument.
Music stores sometimes offer discounts or rental programs for different instruments that will allow you to spread out payments over time, not to mention purchase the instrument eventually. Renting an instrument can be way less expensive than buying it new.
And the vast majority of the time, you will be using a tested and proven instrument which would be greatly appreciated by your music teacher or band director.
Research for Used Instruments
Another option would be to check "second-hand" instruments. Those can also be found at some music local stores, or through online platforms. If you are researching around the web, preferably do it first on the ones specialized in band instruments, like Reverb.com, before heading to more general ones like eBay, Amazon, or other e-commerce websites.

We've been conducting several detailed info guides about buying and selling used instruments, because, for an entry to an intermediate level player, this can serve as a great solution.
Music Grants and Scholarships
In order to be able to play a pricey instrument, another option you should consider is to apply for grants or scholarships that can help you along your journey.
We've dedicated two full posts regarding those topics, enhancing their crucial roles for students that play such costly instruments:
---
Frequently Asked Questions About Band Instruments
What Is the Most Expensive Instrument in a Band?
The most expensive band instrument is the Bassoon. However, the french horn, the oboe, and the saxophone are also among the most expensive band instruments, especially for beginner players.
What is the Most Expensive Bassoon?
Currently, the most expensive you can find online is the Fox Model 920 Contrabassoon, at a price of around $35,000.